Wicked Cool Review: EcoSTORE USA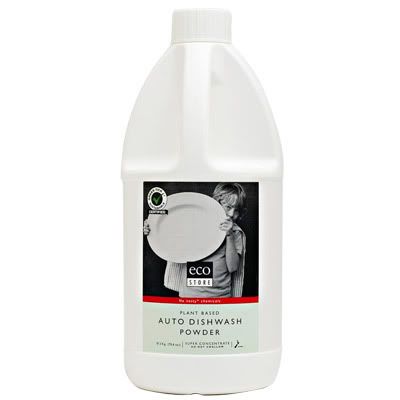 From EcoSTORE USA:
Our eco friendly household cleaning products are as effective as the leading supermarket brands, and our body and baby care ranges are gentle on your skin and are simply beautiful to use. All of our products are made from plant- and mineral-based ingredients, free of toxic chemicals, that bring people closer to nature with non-toxic, environmentally safe solutions that also help to reduce our carbon footprint.
Our products also help to ensure value for the dollar for our customers. Our super-concentrates means that a little really does go a long way - saving you money by cutting down significantly on cost per use.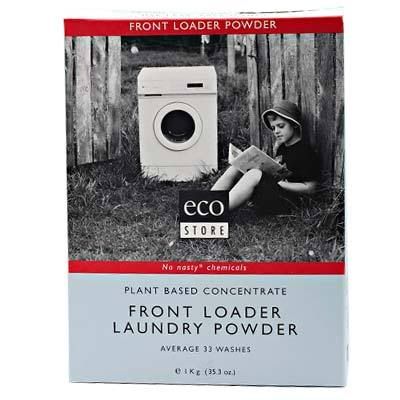 From Me:
When I was told by EcoSTORE USA that I could choose two of their products to review - I.was.so.excited! I was immediately drawn to their line of Household products. They have All Purpose Cleaner, Dishwash Liquid, Toilet Cleaner, Lemon Rinse Aid, and more!
I decided to try out the Front Loader Laundry Powder and Auto Dish Powder.
I was so excited when the package arrived that I immediately ripped open the box so that I could smell the detergents. The Laundry Power has an awesome scent that I have dubbed 'Black Licorice Peppermint' and the Dish Powder smells like 'Black Licorice Lemon Lime'.
The thing I love most about these products (besides that facts that they work well, are good for the environment, and safe for my family) is that they are super concentrated and you only have to use a tiny amount.
When you have a few minutes you should stop by EcoSTORE USA and poke around.
They have a huge selection of products in the following categories:
Baby Care
,
Bath & Body
,
Hair
,
Household
, and
Pet Care
.
Interested in making a purchase?:
http://www.ecostoreusa.com/
Now is the perfect time for you to shop
EcoSTORE USA
...they're having a Back to School SPECIAL!
Use Discount Code WQ551 at checkout to get 25% off!
AND
if you spend $25 or more you'll get FREE shipping!!
Hurry, I'm not sure how long these deals are going to last.





Legal:

I received 2 products from EcoSTORE USA to review. I did not receive any financial compensation for this post. All opinions expressed in this review are my own.