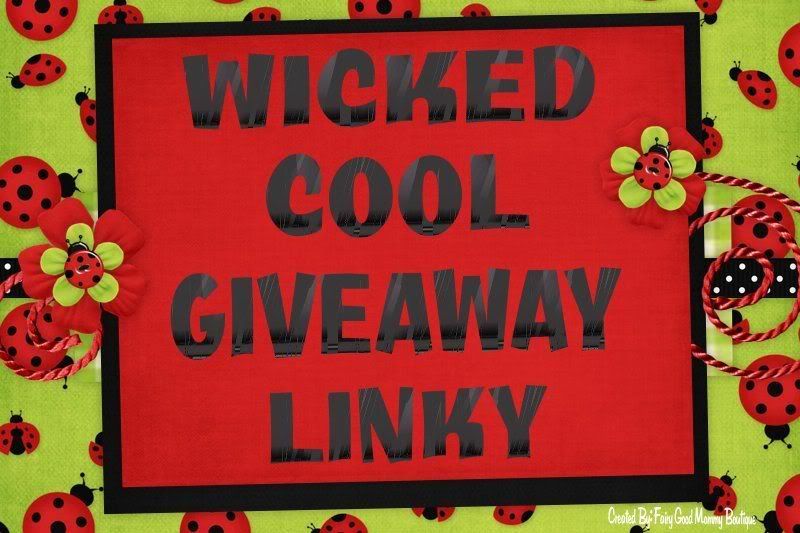 Hey everyone - you may have noticed that things have been a bit slow around here lately. That's because I've been trying to build up my Esty shop,
The Dirty Dish - Cloth
. Stop by sometime and look around. I crochet and make dishcloths, wool dryer balls and some of the most fantastic hats. And soon I'll be selling purses and scarves, too.
Requests and special orders are welcome - please let me know if you'd like me to make something special for you!
Anyway, my plan is to keep this blog current. I still have a couple more giveaways lined up AND I have decided to start a new feature called, "Someone Else's Wicked Cool Giveaway". Once a day or so I'll put up a short post telling you about, you guessed it, someone else's wicked cool giveaway :)

AND NOW FOR THE GIVEAWAY LINKY:
Bloggers - please be sure to include the date your giveaway ends so I know when it is safe to remove it from the list.
Thanks and good luck!